How to Choose Tubular Battery?
What is the risk?
Some companies may offer tubular batteries at very low prices than Top Branded battery manufacturers. In buying such type of lower end Tubular batteries may result in battery failure in very short period of time. So, be careful in buying other brands.
The quality of the tubular battery is on its Spine Tubes.
The spine tubes of the Tubular Battery are casted in three different methods.
1. Gravity type casting
2. Low Pressure casting
3. HADI casting – High pressure type casting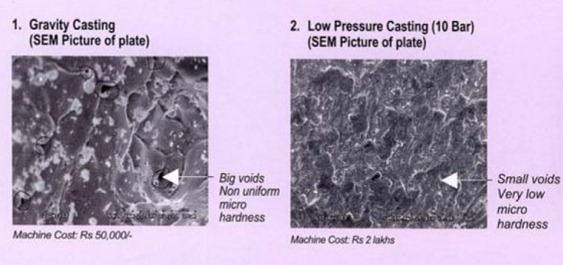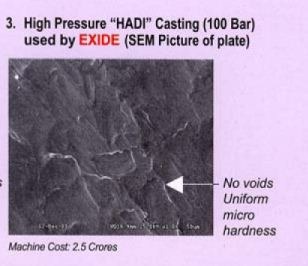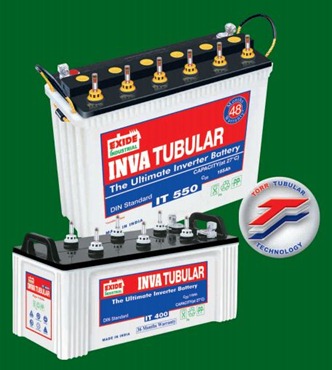 Gravity type casting
In these three types of casting methods, the gravity type casting is lower end manufacturing technique, the machine used to produce such type of casting cost only 50,000 rupees, imagine the quality of tubular battery made with gravity type casting.
Low Pressure casting
The Low pressure casting is second method widely used in manufacturing spine tubes of tubular batteries. This one is also a second grade technique, but some leading companies are also using this technique and manufacturing tubular batteries with different brand names at LOW prices. I don't want to list their names in this site.
HADI casting
Finally, the state of art technology in battery industry is HADI casting, high pressure type casting method. This method is widely used by top brands and it is more reliable than other two methods.
The machine used to manufacture HADI casting tubes cost more than 2 crores and small companies can't afford that much money in machinery. Tubular batteries made up of HADI casting method are
· Corrosion resistant
· Resistance to High temperatures
· Low self-discharge
· Resistance to abuse (overcharge protection)
· Lightning fast Recharge
· Quick recovery from deep discharge
· Extra-long Life – recommended for long and frequent power cut areas
· Expected Life – 800 to 1000 deep discharge cycles (other brands 300 to 400 cycles)
Our recommendation
We personally recommend Exide inva Tubular Batteries for inverters and UPS. These batteries are market leaders with exceptional Performance.
We didn't insist you to buy exide, this is just a suggestion based on our lab reports. At the same time there are some other brands are also producing best tubular batteries with HADI technology, you should check out their catalog for this details before buying. As a largest seller in the market, naturally Exide prices are higher than the other brands. Budget conscious people should do a research to find the best tubular battery at affordable price. Don't worry, just post a comment in this post, we will guide you

Beware of local made batteries.
Exide Inva Tubular Battery Models available in the market with 4 years warranty are
Exide Inva Tubular

AH

IT 400 (old)IT400 (new)
110 (old model)115 (new model)
IT 550
165
IT 500
150
IT 650

IT750 (new model)

200

200
· For one to two hour back up, 110 AH battery is recommended
· For 4 to 5 hours back up, 150 to 165 AH battery is recommended
· For 6 to 7 hours back up, 200 AH battery is recommended
Check out the best Price from dealers near you. You can find the exide authorized dealers from Exide website. Dealer Locator
Categories

Luminous 875 sinewave Inverter

Upsinverterinfo Fulfilled Deal!!!

sukam Shiny 850VA PureSineWave

UPSinverterInfo Fulfilled Deal !

Buy Exide 850VA PureSineWave

UpsInverterInfo Fulfilled Deal !

luminous 875 square wave Inverter

Best Deal in SquareWave Inverter!